Corporia is a tabletop role-playing game of genre-bending fiction and futuristic urban fantasy where you take on the roles of reborn Knights of the Round Table or their supernaturally-powered allies, fighting an invisible war for justice in the struggle between otherworldly Chaos magics and the oppressive Order of the ruling mega-corporations.
---
---
MASHED is a tabletop roleplaying and cooperative storytelling game that explores the value of human life and the stresses of war—but it's also about relationships. And courage. And laughter. And love. If you can find ways to relax amid the horrors of surgery and war, you might get rotated home with your sanity intact. Just remember that you're practicing medicine in a combat zone—and death isn't confined to the operating tent.

MASHED uses a modified version of the Apocalypse World rules.
---
---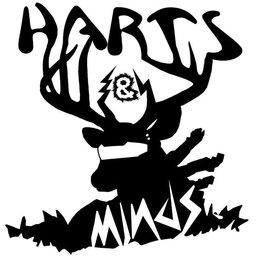 "It is the year 2269. The planet is a post-apocalyptic landscape of war zones and overgrown ruins now claimed by homicidal robots, savage humans, and worse. As the only remnants of Experiment XD102855, your team's mission is to survive, seeking food, water, and a safe zone in which to raise your herd. Yes, 'herd.' Because you are a deer. A cybernetically–augmented deer. With psychic powers. And a gun."
Harts & Minds is a fun little (only 2-pages!) stand-alone game about psionic cyber-deer in a bizarro post-apocalypse. Mechanically, it's a combo of Apocalypse World and Lasers & Feelings, and thematically a lot like ​Far Cry: Blood Dragon with a bit of Yeast Lords (from Gentleman Broncos).
Get it FREE (donations appreciated) on DriveThruRPG and RPGNow
---